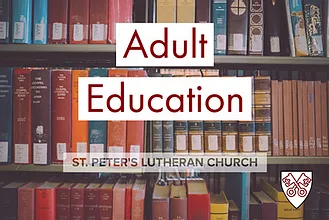 Adult Bible Study:
September-May
In the Church Meeting Room -9:45 am
Men's Bible Study: Weekly Tue 9:00am in the church meeting room.
Women's Bible Study: Currently on Hold.
See Gatekeeper for more info

Children Sunday School:
September – May
9:45 AM located at the school.
(Due to COVID19 see Gatekeeper for changes)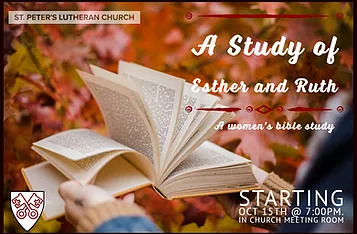 Women's Bible Study
Meeting twice a month. Watch for times in the Gatekeeper or events section.
(COVID19 Study is on hold)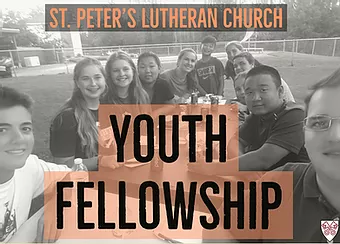 Youth Bible Study:
Currently, our youth have monthly activities.
More information and a schedule can be found in the Gatekeeper.
(COVID19- On Hold)
Confirmation Instruction:
September-May
2 Year Program
Currently held online - Call Church office for details
Due to current COVID19 and Number of Students enrolled, to follow our Child Protection Policy. Confirmation is now online.
First Communion Instruction:
Generally held in October of each year. See Gatekeeper for announcements.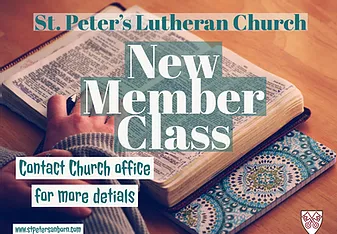 Twelve Week New Member Classes will be held periodically to learn the fundamentals of the Lutheran Church, continue in the covenant of Holy Baptism within St. Peter's Church and become a member worshipping God, hearing the Word, and sharing the Lord's Supper with fellow members. Registration with the Church Office.